Bring Your Curiosity and Collaborative Spirit
As a graduate or professional student, you will find yourself in a community with curiosity, collaborative spirit and diversity. Moreover, you'll be working with faculty mentors who keep in touch throughout your career to help you make connections within academia and industry.
Read these stories about how our students have connected their personal passions to scholarship in their fields of study:
BernNadette Best-Green, education
BernNadette Best-Green is passionate about increasing equity and social justice for academically vulnerable populations. Inspired by scholars whose research in teacher education fostered improved outcomes for diverse populations, Best-Green was determined to conduct her own research with the goal of better preparing teachers to effectively educate all students. Her research study, "Thriving While Black," seeks to understand what black university students think about how their K-12 experiences helped and harmed them.
Bay Area MBA team
As part of the school's MBA Consulting Center, a team of six Bay Area students from the Graduate School of Management created a risk assessment toolkit for Silicon Valley–based Brocade Communications Systems' treasury group. Drawing on expertise in consulting, engineering and project management, the team worked with top-level executives to create a decision-tree model, a scorecard rating model to assess risk and mitigation strategies. The students also developed a financial analysis model to show the strategies' impact.
Angel Hinzo, Native American studies
As a U.S. history student at UC San Diego studying the current literature — or lack thereof — on Native American boarding school alums, their narratives and histories, Angel Hinzo hadn't thought about continuing past a bachelor's degree. But a mentor encouraged her to consider graduate studies with the Native American studies (NAS) program at UC Davis. Her dissertation is a historical narrative of the Winnebago Tribe of Nebraska and Ho-Chunk Nation of Wisconsin that focuses on the 1940-1980 time period.
Asian Pacific American Law Students Association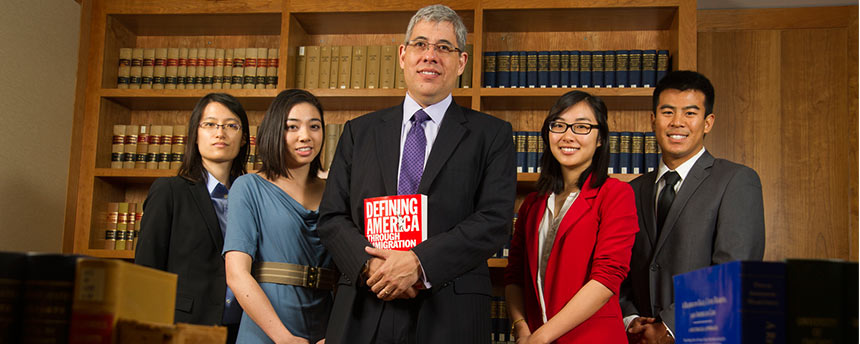 Students in the UC Davis School of Law's Asian Pacific American Law Students Association petitioned the California State Supreme Court in 2014 on behalf of lawyer Hong Yen Chang. They pointed out that the laws that prevented him from practicing as an attorney have been discredited and repealed, asking the court to "right this historic wrong." In a March 16, 2015, opinion that includes "a candid reckoning with a sordid chapter of our state and national history," the court granted Chang posthumous admission as an attorney and counselor in all California courts.
Tonio Garay, food science and technology
Tonio Garay of Monterrey, Mexico, is helping to develop biofuels and other products based on yeast fermentation. His research source? The Phaff Yeast Culture Collection, the fourth largest yeast collection in the world. "We have treasures there just waiting to be discovered," Garay said of the 8,000 strains in the campus collection. After earning a degree in chemical sciences from Tecnológico de Monterrey, Garay first worked in industry and then started at UC Davis in 2012 in the doctoral program.  He hopes to set up his own company or work in industry in Mexico or the United States after graduation.
Dan Villarreal, linguistics
As an undergrad at the College of William and Mary in Virginia, Dan Villarreal began to notice a common thread when he and his peers exchanged information about courses. "I'd hear: 'This course is good, but the professor doesn't speak English," he says. UC Davis provides the perfect canvas for Villarreal's investigation of linguistic diversity and its social impact for communicating at universities and beyond. 
Charlie Dharmasukrit and Laura Corson, nursing science and health-care leadership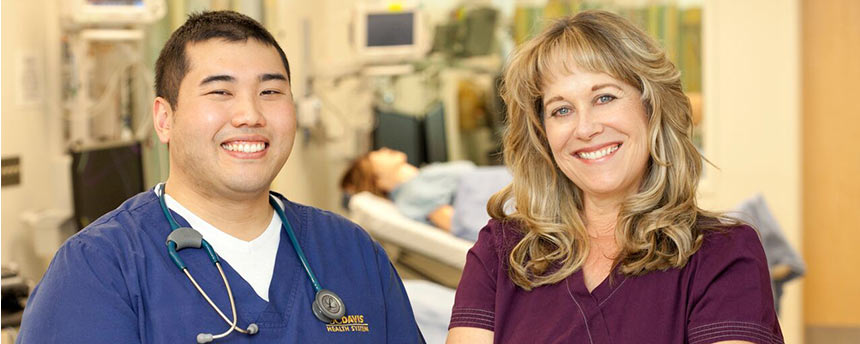 As students in the Betty Irene Moore School of Nursing, Charlie Dharmasukrit and Laura Corson developed a pilot study to address the gap between classroom instruction and clinical realities. Unlike what is traditionally taught in nursing schools, where students face individuals in an acute-care simulation, Dharmasukrit and Corson created a three-person scenario. In it, they asked nursing students to think critically, problem-solve and prioritize issues related to caring for more than one person at a time.
Cindy Preto, entomology
The first thing you notice about Cindy Preto is her unbridled enthusiasm, whether she's monitoring leafhopper eggs in a UC Davis research vineyard or sharing insect photos of everything from assassin bugs to praying mantids. She received her bachelor's degree in viticulture and enology — grape growing and winemaking — with an entomology minor in agricultural pest management in June. And now she's working on her master's degree in entomology — the study of insects.
Tyler Mackey, geology
This doctoral student in the Department of Earth and Planetary Sciences is diving into frigid Antarctic lakes to learn about Earth's history and the relationship between life and its surrounding environment. He conducts most of his research under thick sheets of ice in water just above freezing temperatures — in the middle of a frozen continent. "I have made three trips down to Antarctica in the course of my graduate work, and I am currently gearing up for a fourth," Mackey says.
Julie Sheldon, veterinary medicine
Vet student Julie Shelton conducted a STAR (Students Training in Advanced Research) project in the Galapagos Islands. "We performed complete health assessments on tortoises including a physical exam, blood and fecal collection, ultrasound, morphometric data collection and weight measurement. Some days we came across many eager patients enjoying the slight clearing of our trail, but other days we would spend hours tracking a certain tortoise donned with a GPS tag (containing valuable migratory data) via a VHF radio transmitter," she writes.