If you're thinking about adding a minor to your major, there are two major schools of thought. The first is that you may want your minor to complement your major with a related topic. The second option is that your minor could be explorative — a program that may have nothing to do with your major at all, but serves as a way to further explore an interest. If you're not sure of which path to take, continue reading. This blog post is for you.
When selecting my minor, I chose the first route. As a communication major, I wanted to further explore my passion for writing and strengthen my writing skills in business topics that I could potentially find myself writing about in the future. With a curious scroll through the list of UC Davis minors, I came across the professional writing minor. Just a half of a year into minor courses later, I find them thoroughly enjoyable. Of all the classes I've taken, they are the most applicable to the real world. 
Do you need a minor in college?
While minors aren't required, they are a great way to take core classes in a subject without committing to the lengthy course load that comes with a major. Minors average around 20 units of upper-division coursework, and some of the required lower division courses may already overlap with your major if it's similar to your minor. 
You might consider a minor as a means to help boost your resume while exploring your interests, said Spencer Atkinson, advisor at the Internship and Career Center. "A minor can be a way to clearly signal to a prospective employer where you're headed," Atkinson said. "For example, if you have a major that has a broad applicability, like communication, your major can be applied 100 different ways. A minor added to that can sometimes give a point of focus for the person reading your resume." Adding on a minor to a broad major can help a prospective employer get a better understanding of what specific skill sets you have or are interested in that are related to your broader major.
On the other hand, majors can also be very specific, and a generalized minor might allude to important skills that set you apart. "If you have a major that's really specific like wildlife, fish and conservation biology, adding a minor in something like English can actually signal to a prospective employer that you have an additional skill set that other applicants might not bring to the table," Spencer Atkinson added.
These seemingly unrelated major and minor pairs can serve you twofold by allowing you to explore a passion not directly tied to your major while also demonstrating your well-roundedness to potential employers. Still not sure about a minor? Read "5 Things to Think About Before You Sign On For a Minor for more insight.
Should you choose a minor that's related to your major? 
Before deciding if you want to add a minor or not, glance through the list of UC Davis minors and read through the descriptions of the minors that stick out to you. Once you have a few in mind, related or unrelated to your major, take the time to look at your academic plan. 
Hayleigh Harrison, communication major advisor, suggests, "Look at how much time you have left in your desired academic plan. That will help you decide if you can minor in something that overlaps well with your major with lower division coursework that overlaps. If it's more towards your interest, just figure out what's available here and what you want to spend your time and money on."
After looking at your academic plan, make an appointment with each advisor for the minors that interest you to learn more about them and how they could fit into your academic plan. Before I declared a professional writing minor, I met with the minor advisor and was able to ask all of my questions about the minor and get further assurance that it was the right minor for me. Minor advisors are there to help you, so don't be afraid to use their knowledge to your advantage!
Once you've gotten a better understanding of the feasibility of adding a minor (or a few), follow your heart. You might choose not to pursue a minor. Or a minor that overlaps with your major may not seem as interesting to you as a minor in something unrelated such as medieval and early modern studies. That is completely okay! Minors are meant to further your interests, whether they are related to or completely unrelated to your coursework. As long as you balance your workload and complete the requirements before you graduate, it's all fair game!
Take minor courses that fulfill general education requirements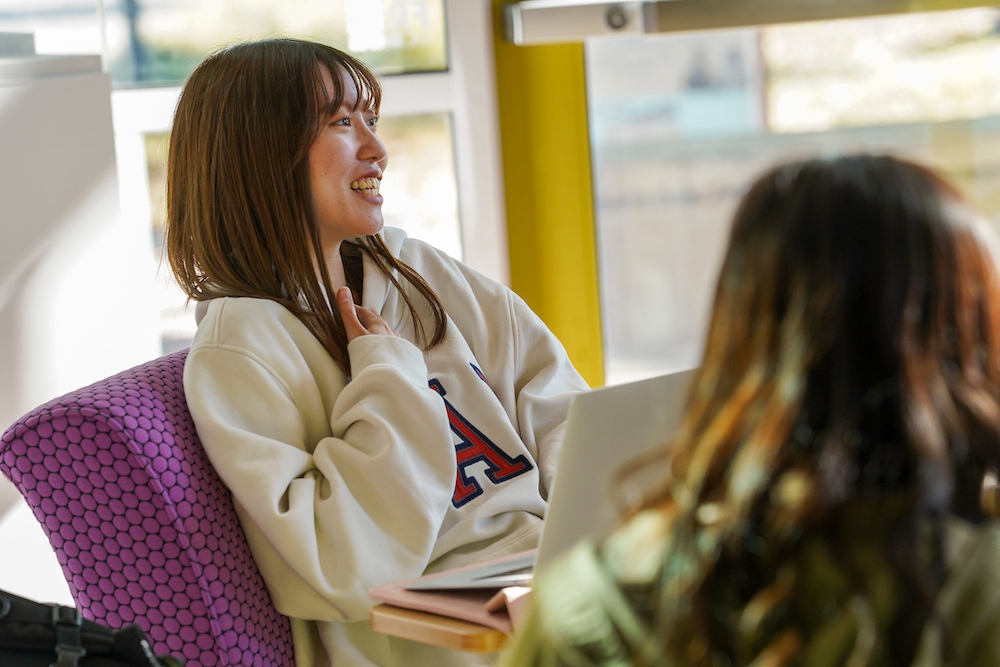 If you have done your research and found a minor that you would like to pursue, start by taking classes in that minor that also may overlap with some of the topical breadth or core literacy requirements. If you decide not to pursue the minor, you have taken courses that still count towards some aspect of your degree, which helps you save units and fulfill requirements while exploring a passion. It's a win-win!
The professional writing minor is currently being proposed to become a major, and I really wish I could be here if and when it does. The classes that I have taken through my minor are by far my favorite classes, and they have taught me so much. I've edited documents for a client (UC Davis Campus Recreation) as a part of "Introduction to Professional Editing" (UWP112) and built an entire app prototype throughout the quarter for "Specialized Genres in Professional Writing: User Experience" (UWP110). These classes have changed my perspective and sparked a new interest in user experience and user interface design and professional editing that I had no idea would intrigue me before taking those classes. 
Try out a few minor classes before declaring to see if you are hooked. You never know until you try!
---
Alexa Carter (she/her) is a fourth year pursuing a bachelor's degree in communication and a minor in professional writing. She is from La Quinta, California and is going into her third year as a social media intern for the Department of Strategic Communications. Alexa's favorite part of the UC Davis campus is the CoHo where she loves to sit at the barstools in Swirlz Cafe and watch people walk by while she does her work.
Primary Category